A Year of Google Doodles (2011)
Over the last decade, Google is perhaps the most popular search engine on the Internet. The simple and straight forward user interface on Google.com is simply an awesome experience. No fancy layout and blinking banner-icons. Just a plain logo with a search box.
However, one may notice that the logo changes occasionally according to special events and festive seasons. These logos are also known as Google Doodles.
When doodles were first created, nobody had anticipated how popular and integral they would become to the Google search experience. Nowadays, many users excitedly anticipate the release of each new doodle and some even collect them!
And if you're a collector like me too, you can find the list of Google Doodles here too.
(more to come for this year as we expect yet another festive Doodle from Google for the year 2012.) 
Dec 12, 2011

Gustave Flaubert's 190th Birthday – (France)





Dec 12, 2011

Robert Noyce's 84th Birthday – (Global)

Dec 12, 2011

Kenya Independence Day – (Kenya)

Dec 08, 2011

Diego Rivera's 125th Birthday – (Global)

Dec 06, 2011

Finland National Day – (Finland)

Dec 05, 2011

Thailand National Day – (Thailand)

Dec 03, 2011

Nino Rota's 100th Birthday – (Italy)

Dec 02, 2011

UAE National Day – (UAE)

Dec 01, 2011

Romanian National Day – (Romania)

Nov 30, 2011

Mark Twain's 176th Birthday – (Global)

Nov 28, 2011

Doodle4Google Japan – (Japan)

Nov 28, 2011

Egyptian Elections – (Egypt)

Nov 26, 2011

National Elections – (New Zealand)

Nov 24, 2011

Thanksgiving – (US)

Nov 23, 2011

Nov 22, 2011

Lebanon Independence Day – (Lebanon)

Nov 19, 2011

Mikhail Lomonosov's 300th Birthday – (Russia)

Nov 18, 2011

Louis Daguerre's 224th Birthday – (Global)

Nov 18, 2011

Latvian Independence Day – (Latvia)

Nov 18, 2011

Morocco Independence Day – (Morocco)

Nov 17, 2011

Lola Mora's 145th Birthday – (Argentina)

Nov 17, 2011

Giò Pomodoro's 81st Birthday – (Italy)

Nov 14, 2011

D4G India – (India)

Nov 12, 2011

Hua Luogeng's 101th Birthday – (China)

Nov 11, 2011

Veteran's Day – (US)

Nov 11, 2011

Poland Independence Day – (Poland)

Nov 11, 2011

Fyodor Dostoevsky's 190th Birthday – (Russia)

Nov 11, 2011

Magusto – (Portugal)

Nov 09, 2011

Hideyo Noguchi's 135th Birthday – (Japan)

Nov 08, 2011

Edmond Halley's 355th Birthday – (UK)

Nov 07, 2011

Marie Curie's 144th Birthday – (Global)

Nov 03, 2011

Panama Independence Day – (Panama)

Nov 03, 2011

Oodgeroo Noonuccal's 91st Birthday – (Australia)

Nov 03, 2011

Andre Malraux's 110th Birthday – (France)

Nov 02, 2011

Taikan Yokoyama's 143th Birthday – (Japan)

Nov 02, 2011

Day of the Dead – (Mexico)

Oct 31, 2011

Parkes Observatory's 50th Anniversary – (Australia)

Oct 31, 2011

Halloween – (Selected Countries)

Oct 29, 2011

Turkish National Day – (Turkey)

Oct 26, 2011

Austrian National Day – (Austria)

Oct 23, 2011

Tunisia Elections – (Tunisia)

Oct 23, 2011

Argentina Elections – (Argentina)

Oct 22, 2011

Franz Liszt's 200th Birthday – (Selected Countries)

Oct 21, 2011

Mary Blair's 100th Birthday – (Global)

Oct 20, 2011

Park Wan-suh's 80th Birthday – (South Korea)

Oct 15, 2011

Italo Calvino's 88th Birthday – (Italy)

Oct 12, 2011

Art Clokey's 90th Birthday – (Global)

Oct 10, 2011

Fridtjof Nansen's 150th Birthday – (Norway)

Oct 09, 2011

Mihajlo Pupin's 153th Birthday – (Serbia)

Oct 09, 2011

Uganda Independence Day – (Uganda)

Oct 09, 2011

Hangul Proclamation Day – (South Korea)

Oct 08, 2011

Croatia Independence Day – (Croatia)

Oct 03, 2011

Reunification Day – (Germany)

Oct 01, 2011

China National Day – (China, Hong Kong)

Oct 01, 2011

Grete Waitz's 58th Birthday – (Norway)
Sep 30, 2011
Doodle4Google Italy – (Italy)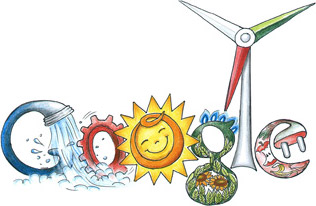 Sep 28, 2011
Narciso Monturiol's 192nd Birthday – (Spain)

Sep 27, 2011
Google's 13th Birthday – (Global)
Sep 25, 2011
Lu Xun's 130th Birthday – (China)
Sep 24, 2011
Jim Henson's 75th Birthday – (Global)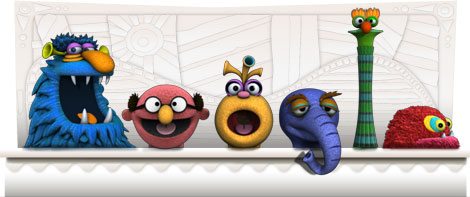 Sep 23, 2011
Saudi Arabia National Day – (Saudi Arabia)

Sep 23, 2011
Jaroslav Seifert's 110th Birthday – (Czech Republic)

Sep 18, 2011
Chile Independence Day – (Chile)

Sep 17, 2011
Anant Pai's 82nd Birthday – (India)

Sep 16, 2011
Albert Szent-Gyorgyi's 118th Birthday – (Global)

Sep 16, 2011
Mexico Independence Day – (Mexico)

Sep 15, 2011
D4G Nordics Winner Hilde Lorentzon's 'I Love Spring' – (Denmark, Finland, Norway, Sweden)

Sep 15, 2011
Costa Rica Independence Day – (Costa Rica)

Sep 15, 2011
Guatemala Independence Day – (Guatemala)

Sep 15, 2011
Honduras Independence Day – (Honduras)

Sep 15, 2011
Nicaragua Independence Day – (Nicaragua)

Sep 15, 2011
El Salvador Independence Day – (El Salvador)

Sep 15, 2011
Ismail Yasin's 96th Birthday – (Selected Countries)

Sep 12, 2011
Mid-Autumn Festival – (China, Hong Kong, Taiwan)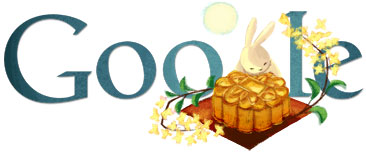 Sep 12, 2011
Chuseok – (Korea)

Sep 10, 2011
Teachers' Day – (China)

Sep 09, 2011
Start of Rugby 2011 – (New Zealand)

Sep 07, 2011
Brazil Independence Day – (Brazil)

Sep 06, 2011
Shinichi Hoshi's 85th Birthday – (Japan)

Sep 05, 2011
Freddie Mercury's 65th Birthday – (Global)

Sep 01, 2011
Tarsila do Amaral's 125th Birthday – (Brazil)

Sep 01, 2011
First Day of School – (Selected Countries)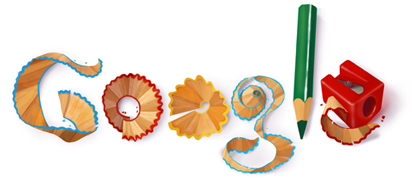 Aug 31, 2011
110th Anniversary of the Lisbon Tram – (Portugal)

Aug 31, 2011
Malaysia Independence Day – (Malaysia)

Aug 28, 2011
Johann Wolfgang von Goethe's 262nd Birthday – (Germany)

Aug 27, 2011
Faina Ranevskaya's 115th Birthday – (Russia)

Aug 25, 2011
Uruguay Independence Day – (Uruguay)

Aug 24, 2011
Ukrainian Independence Day – (Ukraine)

Aug 24, 2011
112th Birthday of Jorge Luis Borges – (Global)

Aug 23, 2011
Nazik Al Malaika's Birthday – (Selected Countries)

Aug 23, 2011
Alois Jirásek's 160th Birthday – (Czech Republic)

Aug 19, 2011
George Enescu's 130th Birthday – (Romania)

Aug 17, 2011
Pierre de Fermat's 410th Birthday – (Global)

Aug 17, 2011
Indonesia Independence Day – (Indonesia)
Aug 15, 2011
South Korean Independence Day – (South Korea)
Aug 15, 2011
India Independence Day – (India)
Aug 14, 2011
Pakistan Independence Day – (Pakistan)

Aug 10, 2011
Ecuador Independence Day – (Ecuador)

Aug 09, 2011
Singapore National Day – (Singapore)

Aug 07, 2011
Tanabata – (Japan)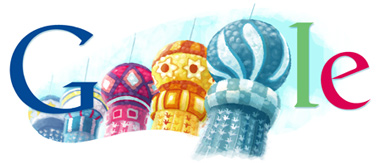 Aug 06, 2011
Lucille Ball's 100th Birthday – (US)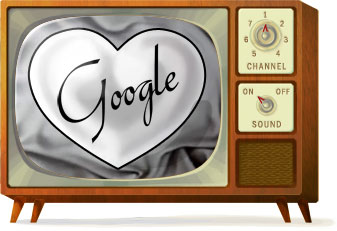 Aug 06, 2011
Chinese Valentine's Day – (China, Hong Kong, Taiwan)

Aug 06, 2011
Bolivia Independence Day – (Bolivia)

Aug 04, 2011
Roberto Burle Marx's 102nd Birthday – (Brazil)

Aug 02, 2011
Celebrating the Wildebeest Migration. Doodle by Samuel Githui. – (Kenya, Tanzania)

Aug 01, 2011
Switzerland National Day – (Switzerland)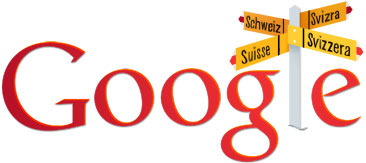 Jul 30, 2011
Giorgio Vasari's 500th Birthday – (Italy)

Jul 29, 2011
Medellin Flower Festival – (Colombia)

Jul 28, 2011
Peru Independence Day – (Peru)

Jul 27, 2011
Enrique Granados' 144th Birthday – (Spain)

Jul 26, 2011
Muhammad Mahdi Al-Jawahiri's 112th Birthday – (Selected Countries)

Jul 24, 2011
100th Anniversary of the rediscovery of Machu Picchu – (Selected Countries)

Jul 23, 2011
Amália Rodrigues' 91st Birthday – (Portugal)

Jul 22, 2011
Alexander Calder's 113th Birthday. Courtesy of Calder Foundation / ARS, NY. – (Global)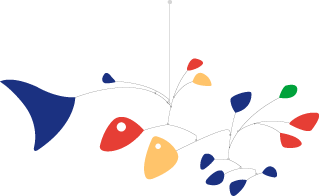 Jul 20, 2011
Gregor Mendel's 189th Birthday – (Global)

Jul 20, 2011
Colombian Independence Day. Doodle by Claudia Rueda. – (Colombia)

Jul 19, 2011
Xu Beihong's 116th Birthday – (China, Hong Kong, Taiwan)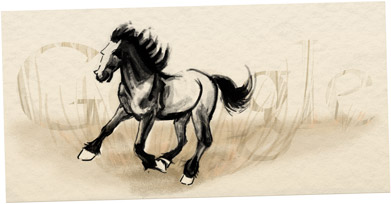 Jul 18, 2011
Marine Day – (Japan)

Jul 14, 2011
Bastille Day 2011 – (France)

Jul 13, 2011
Sir George Gilbert Scott's 200th Birthday – (UK)

Jul 12, 2011
450th Anniversary of St. Basil's – (Selected Countries)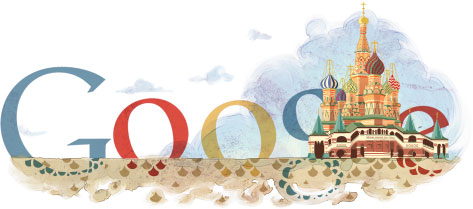 Jul 09, 2011
Argentina Independence Day – (Argentina)

Jul 08, 2011
Jean de la Fontaine's 390th Birthday – (France)

Jul 07, 2011
Miroslav Krleza's 118th Birthday – (Croatia)

Jul 05, 2011
Venezuela Independence Day – (Venezuela)

Jul 04, 2011
US Independence Day – (US)

Jul 02, 2011
Pedro Paulet's 137th Birthday – (Peru)

Jul 01, 2011
D4G Poland Winner – (Poland)

Jul 01, 2011
Dorothea MacKellar's 126th Birthday – (Australia)

Jul 01, 2011
Cabotage and Turkish Maritime Festival – (Turkey)

Jun 30, 2011
Czeslaw Milosz's 100th Birthday – (Poland)

Jun 26, 2011
Women's World Cup Opening – (Germany)

Jun 24, 2011
Festa Junina – (Brazil)

Jun 21, 2011
Abdel Halim Hafez's 82nd Birthday – (Middle Eastern Countries)

Jun 21, 2011
First Day of Summer. Doodle by Takashi Murakami, 2011. – (Selected Countries)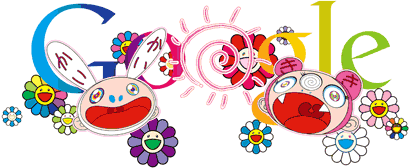 Jun 21, 2011
First Day of Winter. Doodle by Takashi Murakami, 2011. – (Selected Countries)

Jun 19, 2011
Father's Day – (US)
Jun 16, 2011
D4G Ghana Winner 12-14 – (Ghana)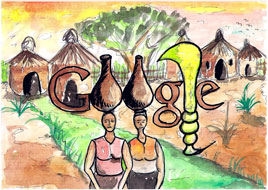 Jun 15, 2011
Israel Book Fair – (Israel)

Jun 15, 2011
D4G Ghana Winner 9-11 – (Ghana)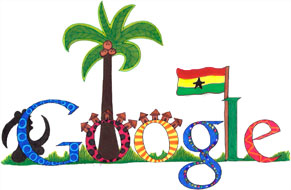 Jun 15, 2011
D4G Hungary Winner – (Hungary)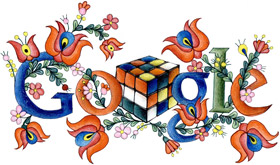 Jun 15, 2011
Total Lunar Eclipse. Live imagery provided by Slooh. – (Global)

Jun 13, 2011
Fernando Pessoa's 123rd Birthday – (Portugal)

Jun 12, 2011
Dia Dos Namorados – (Brazil)

Jun 12, 2011
Russia Day – (Russia)

Jun 12, 2011
Turkish Elections – (Turkey)

Jun 09, 2011
Les Paul's 96th Birthday (Global)

Jun 06, 2011
Dragon Boat Festival – (China, Hong Kong, Singapore, Taiwan)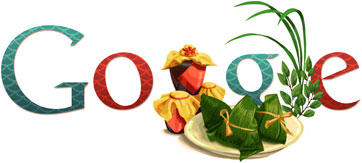 Jun 05, 2011
Richard Scarry's 92nd Birthday – (US)

Jun 02, 2011
Republic Day – (Italy)

May 27, 2011
Birthday of Ibn Khaldun – (Middle Eastern Countries)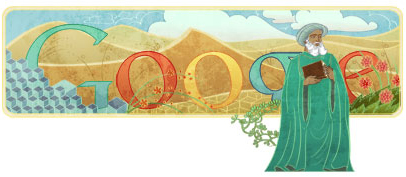 May 25, 2011
Africa Day – (African Countries)

May 25, 2011
Jordan Independence Day – (Jordan)

May 24, 2011
Day of Slavonic Alphabet, Bulgarian Enlightenment and Culture – (Bulgaria)
May 20, 2011
Emile Berliner's 160th Birthday – (Germany, Austria, Switzerland)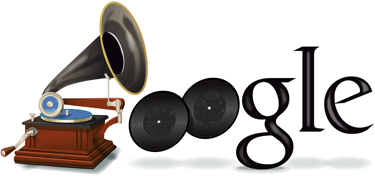 May 20, 2011
Doodle4Google US Winner – (US)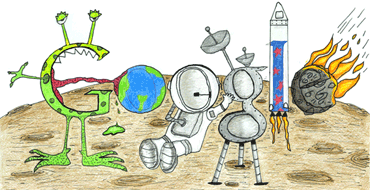 May 20, 2011
100th Birthday of Annie M.G. Schmidt – (Netherlands)

May 19, 2011
Dame Nellie Melba's 150th Birthday – (Australia)

May 15, 2011
120th Birthday of Mikhail Bulgakov – (Russia)

May 14, 2011
Paraguay's Independence Day – (Paraguay)

May 11, 2011
Martha Graham's 117th Birthday. Animated by Ryan Woodward, choreographed by Janet Eilber, and danced by Blakeley White-McGuire. – (Global)

May 10, 2011
Israel Independence Day – (Israel)

May 10, 2011
Zhang Daqian's 112th Birthday – (China, Hong Kong, Taiwan)

May 09, 2011
76th Birthday of Roger Hargreaves – (Global)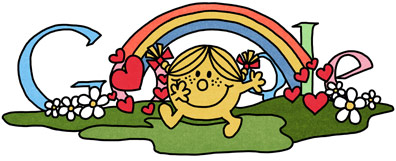 May 08, 2011
Mother's Day – (Selected Countries)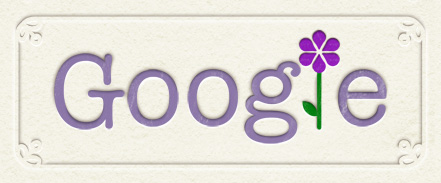 May 02, 2011
Hurvinek's 85th Birthday – (Czech Republic)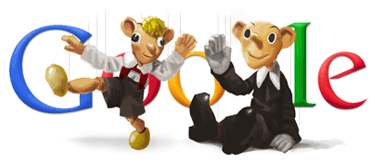 May 02, 2011
Canada Federal Elections – (Canada)

May 01, 2011
160th Anniversary of the first World's Fair – (Global)

Apr 30, 2011
Queen's Day – (Netherlands)

Apr 29, 2011
The Wedding of Prince William of Wales and Catherine Middleton – (Selected Countries)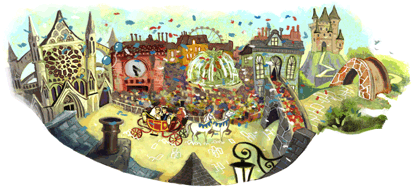 Apr 27, 2011
Freedom Day – (South Africa)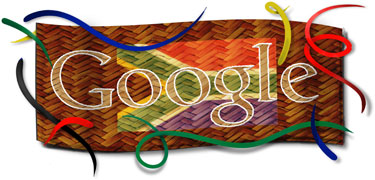 Apr 26, 2011
Vallenato Festival – (Colombia)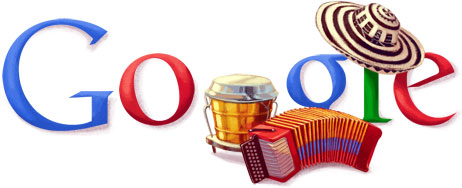 Apr 26, 2011
226th Birthday of John James Audubon – (Global)

Apr 25, 2011
90th Birthday of Karel Appel – (Netherlands)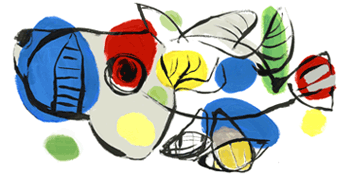 Apr 23, 2011
120th of Birthday of Sergey Prokofiev – (Russia)

Apr 22, 2011

Apr 18, 2011
129th Birthday of Monteiro Lobato – (Brazil)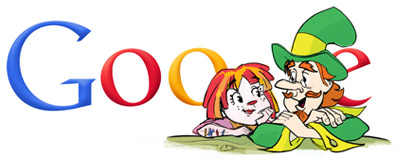 Apr 16, 2011
122nd Birthday of Charlie Chaplin – (Global)
Apr 13, 2011
Songkran Festival – (Thailand, Cambodia, Laos)

Apr 13, 2011
240th Birthday of Richard Trevithick – (UK)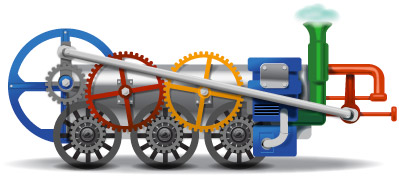 Apr 12, 2011
50th Anniversary of the First Man in Space – (Global)

Apr 10, 2011
Peruvian Elections – (Peru)

Apr 09, 2011
Italy's Culture Week – (Italy)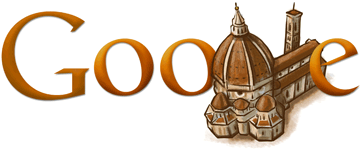 Apr 04, 2011
Senegal Independence Day – (Senegal)

Apr 04, 2011
100th Birthday of Vaclav Ctvrtek – (Czech Republic)

Apr 04, 2011
Children's Day – (Hong Kong, Taiwan)

Apr 03, 2011
119th Anniversary of the First Documented Ice Cream Sundae – (Global)

Mar 31, 2011
Robert Bunsen's 200th Birthday – (Global)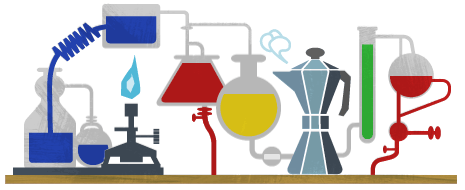 Mar 25, 2011
400th Birthday of Evliya Çelebi – (Turkey)
Mar 24, 2011
137th Birthday of Harry Houdini – (Global)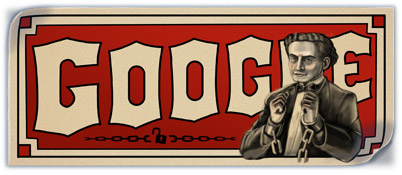 Mar 21, 2011
Persian New Year – (Selected Countries)

Mar 20, 2011
Holi Festival – (India)

Mar 17, 2011
Sayed Darwish's Birthday – (Egypt)

Mar 17, 2011
150th Anniversary of the Italian Unification – (Italy)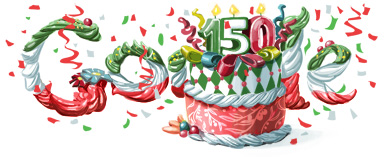 Mar 17, 2011
St. Patrick's Day – (Selected Countries)

Mar 15, 2011
Hungarian National Day – (Hungary)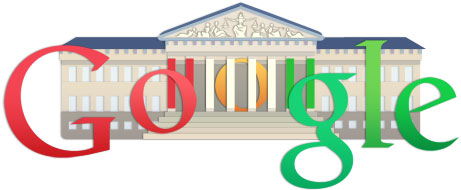 Mar 14, 2011
Alam Ara's 80th Anniversary – (India)

Mar 13, 2011
National Thai Elephant Day – (Thailand)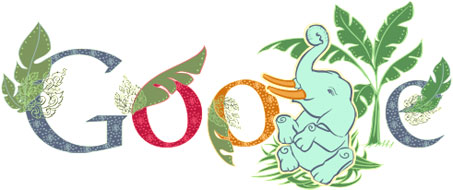 Mar 12, 2011
Chinese Arbor Day – (China)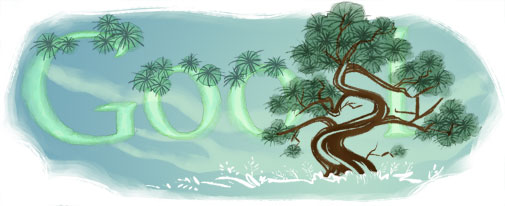 Mar 09, 2011
Doodle 4 Google: Ireland Winner – (Ireland)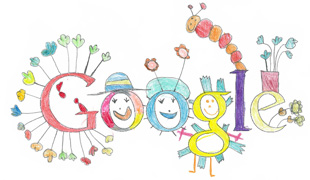 Mar 08, 2011
Women's Day – (Selected Countries)

Mar 08, 2011
Carnival – (Brazil)
Mar 07, 2011
Sendung mit der Maus 40th Anniversary – (Germany)

Mar 06, 2011
Will Eisner's 94th Birthday – (US, Selected Countries)

Mar 06, 2011
Ghana's Independence Day – (Ghana)

Mar 03, 2011
Girl's Day – (Japan)

Mar 01, 2011
Martisor (Spring Day) – (Romania, Moldova, Bulgaria)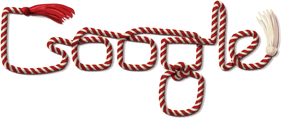 Mar 01, 2011
St David's Day – (UK)

Feb 28, 2011
Li Bai's Birthday – (China, Hong Kong, Taiwan)

Feb 27, 2011
148th Birthday of Joaquin Sorolla – (Spain, Selected Countries)

Feb 27, 2011
Dominican Republic Independence Day – (Dominican Republic)

Feb 26, 2011
100th Birthday of Taro Okamoto – (Japan)

Feb 25, 2011
Kuwait National Day – (Kuwait)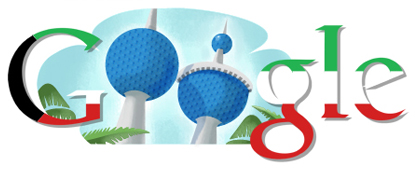 Feb 24, 2011
Estonian Independence Day – (Estonia)

Feb 23, 2011
Oslo 2011 Holmenkollen FIS Nordic World Ski Championships – (Norway)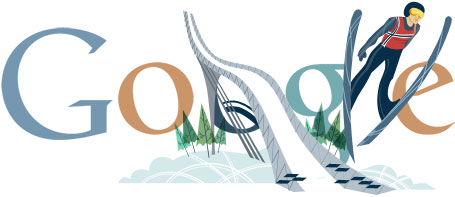 Feb 20, 2011
Mihaly Munkacsy's Birthday – (Hungary)

Feb 19, 2011
Birthday of Constantin Brancusi – (Selected Countries)

Feb 19, 2011
Start of Cricket World Cup 2011 – (Selected Countries)

Feb 17, 2011
Lantern Festival – (China, Hong Kong, Taiwan)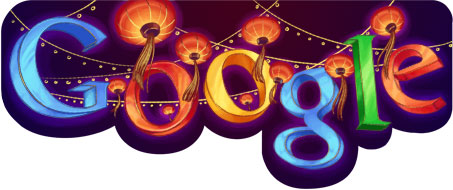 Feb 17, 2011
Guillermo Gonzalez Camarena's Birthday – (Selected Countries)

Feb 16, 2011
Miriam Ruth's Birthday. Illustrations inspired by Ora Eyal. Permission courtesy Poalim Publishing Group. – (Israel)

Feb 15, 2011
Ernest Shackleton's birthday – (UK)

Feb 14, 2011
Happy Valentine's Day from Google & Robert Indiana. Courtesy of the Morgan Art Foundation / ARS, NY – (Selected Countries)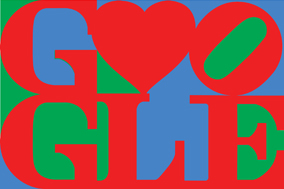 Feb 12, 2011
Naomi Uemura's 70th Birthday – (Japan)

Feb 11, 2011
Thomas Edison's Birthday – (Global)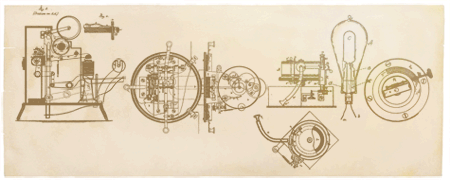 Feb 08, 2011
Jules Verne's 183rd Birthday – HD – (Global)

Feb 06, 2011
Jan Werich's Birthday – (Czech Republic)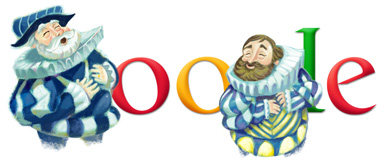 Feb 04, 2011
Family Day – (Israel)

Feb 04, 2011
Almeida Garrett's Birthday – (Portugal)

Feb 03, 2011
Lunar New Year's – (China, Hong Kong, Korea, Taiwan)
Feb 02, 2011
Vitinho's 25th Anniversary – (Portugal)

Jan 26, 2011
Australia Day – (Australia)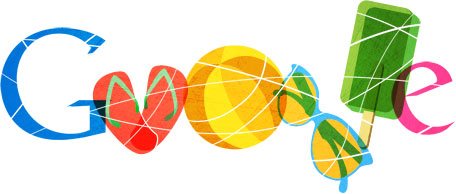 Jan 25, 2011
Tom Jobim's Birthday – (Brazil)

Jan 25, 2011
Robert Burns Day – (UK)

Jan 21, 2011
Grandparents' Days – (Poland)

Jan 20, 2011
50th Anniversary of JFK's Inaugural – (US)

Jan 20, 2011
Birthday of Takayanagi Kenjiro – (Japan)

Jan 20, 2011
New Year of the Trees – (Israel)

Jan 19, 2011
Cezanne's 172nd Birthday – (Global)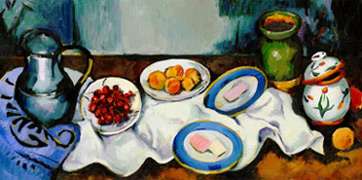 Jan 17, 2011
Dr. Martin Luther King Jr.'s Day – (US)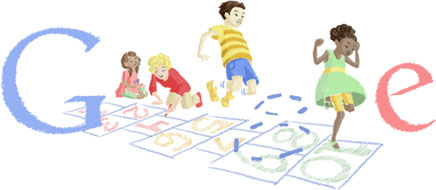 Jan 14, 2011
Festival of Kites – (India)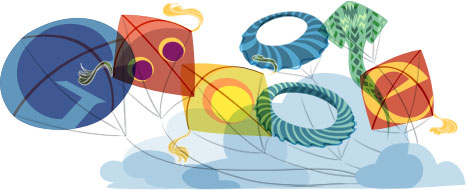 Jan 11, 2011
The Laba Rice Porridge Festival – (China, Hong Kong, Taiwan)

Jan 10, 2011
Coming of Age Day – (Japan)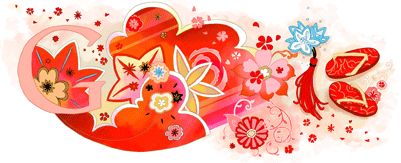 Jan 06, 2011
Khalil Gibran's Birthday – (Selected Countries)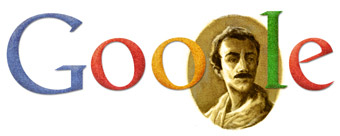 Jan 02, 2011
Večerníček's 46th Anniversary – (Czech Republic)

Jan 01, 2011
New Year's Day – (Global)

Tagged Google Doodles